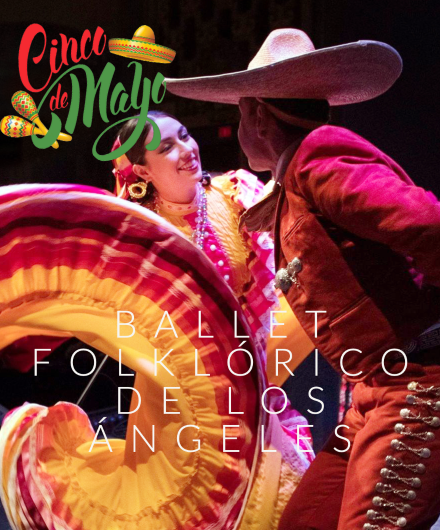 Happy Cinco de Mayo!
Enjoy an encore Cinco de Mayo performance from our archives featuring Ballet Folklorico de Los Angeles and Jarabe Mexicano!
Watch anytime as Maestra Kareli Montoya, Artistic Director of Ballet Folklorico de Los Ángeles introduces us to folkloric dance, followed by Gustavo Alcoser and Jose Martin Marquez from Jarabe Mexicano performing your favorite songs from the border!