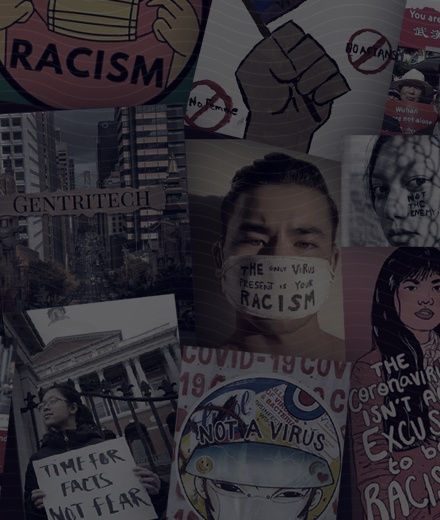 California State University, the College of the Arts, and the Carpenter Center reaffirm our solidarity with Asian-American and Pacific Islander communities and recognize the need to support and honor the equality and importance of AAPI identity, family, and heritage. We condemn racism and bias against any community.
Read the statement from the College of the Arts.
Learn how CSULB continues to combat racism.
Resources for Addressing AAPI Equity
Stop AAPI Hate – Wednesday, April 14 @4pm
Join a discussion with Dr. Russell Jeung, co-founder of the Stop AAPI Hate project, to discuss how incidents of hate, violence, harassment, discrimination, and racism against AAPI communities and individuals have increased during the pandemic. Learn more.
 
CSULB Asian American Pacific Islander Heritage Month Celebration 2021 
A series of online events celebrating the AAPI communities and encouraging engagement, understanding, and conversation. Learn more.
 
Vanity Fair List of 10 Essential Podcasts From AAPI Creators
These podcasts explore the richness and complexity of Asian American identity and emphasize how AAPI history is integral to American history. Learn more.