Addicted to Americana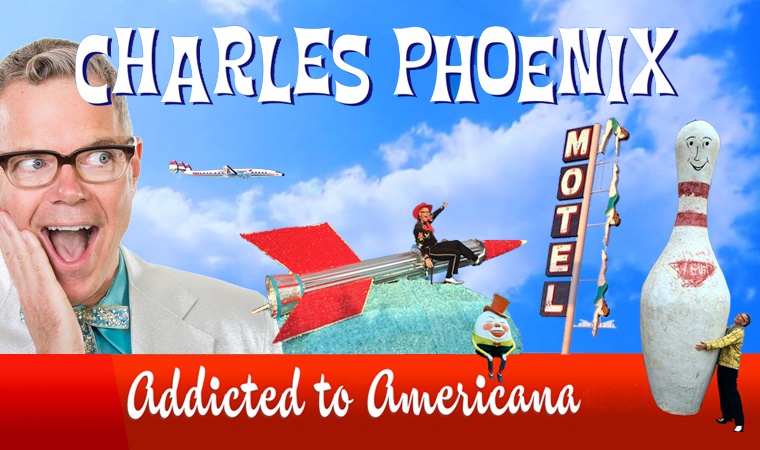 Saturday, January 30 at 6:00 p.m. PT
Streaming on YouTube Live
Tickets start at $25
A portion of ticket sales benefits the Carpenter Center.
Charles Phoenix is back for another fun-filled, live-streaming comedy event! Join the Addicted to Americana author as he brings his keen eye and unbridled enthusiasm to the glory of must-see Americana, including time-honored attractions, unsung landmarks, theme parks, world's fairs, local foods, road trip discoveries, car culture, futuristic transportation and more! Charles Phoenix launches the classic living room slide show into the stratosphere!
Ticket are sold through CharlesPhoenix.com.